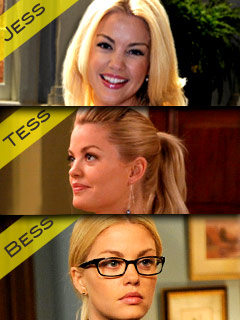 Dissociative identity disorder (DID), previously known as multiple personality disorder (MPD), is a mental disorder characterized by at least two distinct and relatively enduring identities or dissociated personality states that alternately control a person's behavior, and is accompanied by memory impairment for important information not explained by ordinary forgetfulness.
Victoria Lord
and
Jessica Buchanan
both suffer from this disorder, and
Todd Manning
faked having the disorder.
Ad blocker interference detected!
Wikia is a free-to-use site that makes money from advertising. We have a modified experience for viewers using ad blockers

Wikia is not accessible if you've made further modifications. Remove the custom ad blocker rule(s) and the page will load as expected.